People Photos copyright 2016 Gigi Ebert. Boat Photos copyright 2016 Marv Sloben      www.MarvPhoto.com
The 45th Annual San Diego Bay Parade of Lights!
The San Diego Bay Parade of Lights is a time-honored holiday tradition brought to San Diego by the boating community. Join us this December for our annual Parade on San Diego Bay, with more than 80 boats lavishly decorated according to a new theme each year. The San Diego Bay Parade of Lights is held two consecutive Sundays each year in  December. The Parade  proceeds from Shelter Island past Harbor Island, the Embarcadero, Seaport  Village, the new Pier and then across the bay to Coronado and Ferry Landing in Coronado.
The 45th Annual San Diego Bay Parade of Lights announced winners of the best decorated boats at the San Diego Bay Parade of Lights' Awards Dinner held at Tom Ham's Lighthouse on January 10, 2017 at 6:30pm. The "Best of Parade" award winner in 2015 was Scotts Landing, who walked away with the "Star of India" Perpetual Cup. See the list here!
When: December 11 & 18, 2016
The procession will start at 5:00 p.m. and will follow the predetermined parade  route.
2016 Theme:  It Began with a Roar – San Diego Zoo Celebrates 100 Years
Whether a participant or spectator, the Parade of Lights is a festive and delightful experience for all!
Win Incredible Prizes for Participating
Cruises, 5 Star Hotel Stays and much more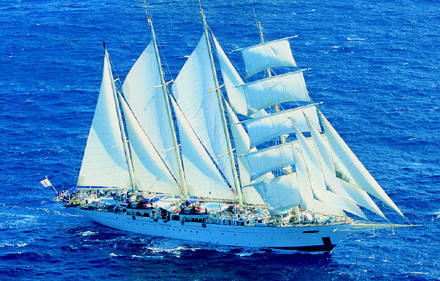 This year's grand prize is:
A luxury cruise package for two with Star Clippers, whose fleet includes three of the largest full-rigged sailing ships in the world – each with all of the amenities of a private mega-yacht.
The "Best in Theme" award is from Uncruise Adventures and will be announced closer to the parade dates.
Everyone who participates in both nights of the parade and passes both sets of judges will be eligible to win the above prizes.
There are dozens of other prizes donated from our sponsors that participants can win. Don't miss the parade fun and a chance to win a great prize!
Awards Presentation Dinner
The Awards Presentation dinner will be at Tom Ham's Lighthouse on Harbor Island. Your parade registration includes two complimentary tickets that will be held at the door in your name. Additional Awards Banquet admission tickets can be purchased on the website. These tickets will also be held at the door in your boat name / name.
 Click here to visit our Sponsors Page and show them your support!
A San Diego Local Favorite
Best of Parade Winner Testimonial
Come Join the Fun
Growing up in San Diego, the parade has always been one our family's traditions over the holidays. Only once had we been guests on a boat in the parade and it was great fun! When we became boat owners, we couldn't wait to enter."
~ Jeanne & Devin Scott, 2012 'Best of Parade' Winners
Join the parade - win fabulous prizes.
Show off your lighting talents to all of San Diego and win prizes for just participating.
You'll never find better odds of winning a fabulous prize while having so much fun!
Have a blast leisurely cruising your lit boat down San Diego Bay, and also get a chance to win the Grand Prize from
Star Clippers
, just for entering both nights. You can also win 5-star resort stays, local gift certificates, local hotel stays, and many other fabulous prizes. Join the parade today!