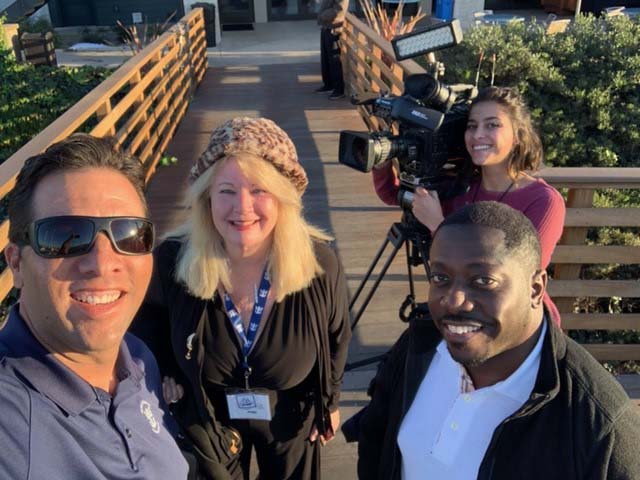 The highly anticipated holiday boat parade, San Diego Bay Parade of Lights, returned Sunday, celebrating its 50th year.
After taking a pause last year due to the pandemic, many San Diegans enjoyed the parade with boats decked out in spectacular lights.
Parade host Gail Strickland said the route allows many San Diegans to join in on the fun.
"We are so excited to be here for the 50th anniversary for the parade of lights," Strickland said.
The parade draws tens of thousands of people with boats ranging from small Catamarans to big boats with elaborate designs.
"What's so spectacular about this event is the children. We have a boat that's actually chartered by the neighborhood project and John Alvarado takes out about a hundred children on this beautiful 100-foot boat and it's something they look forward to all year," Strickland said.
The event is also sponsored by the Royal Caribbean. The winner of the Parade of Lights, announced in January, will sail away with a prize fit for any boat lover.
https://www.nbcsandiego.com/videos/san-diego-bay-parade-of-lights-returns/2815399/